Pastor: Kathie E.Whitson, CLP

Scripture: Psalm 47, Luke 24:44-53 & 1 Peter 5:6-11

Hymns: Crown Him With Many Crowns,
Cares Chorus, Sun of My Soul
101 West Adams St

SERVICES_______ Adult Sunday School 9:00 a.m.
Sunday School 9:30 a.m.
Worship Service 10:15 a.m.





Mailing Address: P.O. Box 189
Telephone #: (309)627-2091
Webpage: Biggsville-UPC.org

Picture by Emily Good-Kay

The Biggsville United Presbyterian Church was founded in 1856, having served as a mission station for seven years. We have been at our current location since 1906. Our congregation included several families that have been members for 5 or more generations. We currently hold services on Sunday mornings, with special services on Christmas Eve, with a candlelight service, Lenten services, Easter and a special service on the 3rd Sunday in August at South Henderson to celebrate our heritage.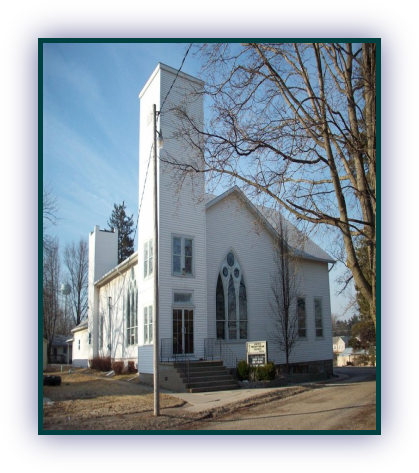 Welcome to the Biggsville United Presbyterian Church webpage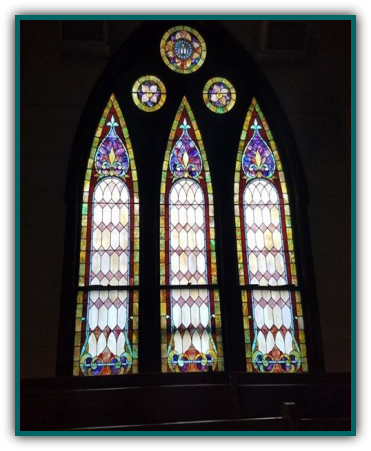 EMail: biggsvillepresb@frontier.com
Biggsville
United Presbyterian Church, (USA)

COMMITTEES:
*Deacons: First Sunday of month following worship
Chair: Cathy Good
*Session: Pastor Kathie Whitson, Moderator
Third Sunday of the month following worship

Kathie's Contact Information
Cell Phone - 309-255-4193
Church Phone - 309-627-2091
Snail Mail - P.O. Box 189
Email - kathiewhitson_16.3@aol.com
FB - Kathie E. Whitson
Office Hours:
Monday * Friday * Saturday
Pastoral Visits:
All day Tuesday
Friday afternoons
Appointments available, call her cell phone

GONE BY STILL PRESENT

Each year, pastors following the Common Lectionary like I do, have a choice to make-use the scripture from the 7th Sunday of Easter or use scripture for Ascension Sunday. When I looked up this week's possibilities I found myself tearing up a bit and decided I need to use some from each. This Sunday is traditionally known as Ascension Sunday to celebrate the day Jesus was "caught up" into heaven,. We acclaim His Kingship over the universe and His defeat of death, eternally triumphant. This is why hymns like Crown Him with Many Crowns or O Worship the King are popular for today's worship. Luke ends his gospel with a simple retelling of the facts - Jesus giving final instructions, walking out towards Bethany, blessing the disciples and in that moment being carried up into heaven out of their sight. Among the vital things Jesus said to them is "you are witnesses of these things: (ie, Jesus death and resurrection). They are the ones with whom God has given the task of telling their first personal account of what happened in their lives . They are to preach and share the Good News that Jesus overcame death and is now reigning victoriously from heaven at the right hand of God the Father. In Peter's letter we have been seeing him doing exactly that - "in His great mercy He has given us new birth into a living hope through the precious blood of Christ..
.For you were sheep gone astray, but now you have returned to the Shepherd..."and now today "the God of all grace, who called you to his eternal glory in Christ"...Peter again and again turns us back to the same Jesus he walked beside for 3 years. Peter the one who would declare Jesus Messiah first and would also deny him - Peter the first to go into the tomb and see its emptiness, continues even today to be a witness to Jesus, the risen Lamb of God. The reason I got teary eyed reading 1 Peter 5 as this was the passage I shared with Gloria Jones during her last months with us. I sang to her about basting her cares on Jesus because he cares for her and for us even today. And while she and I shared tears together, we also shared joy and laughter. I would read to her from James Herriot's veterinary novels and we would laugh at the stories, lifting away some of the care and anxiety. When we are fearful, when we are anxious, we have Jesus. We have witnesses who tell us of his love and strength. Our witness to the world can be our laughter and peace during these times. Today may the joy of the Lord be your strength.