_____________________________________________________________________________________________________________________________________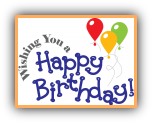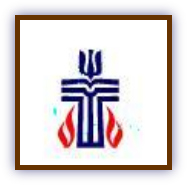 ...Mark Shafer challenged by MS


The Devotionals for this quarter are available in the back of the sanctuary and are available in both large and regular print.
WIDOW'S MITE MINISTRY PROJECTS


...Mary Ruth Surber, Courtyard
Estates, Monmouth
...Jim Work, Warren Achievement, Monmouth


SMALL CHILDREN - Hanging from the usher's pew are busy bags. They contain coloring books and crayons that can be enjoyed by shall children during the worship service.
CELL PHONES & PAGERS - Before you settle into prayer and meditation, please turn off your cell phone.


...Shirley Gibb,Roseville Country Manor Nursing Home
...Ermadean Hull, Oaklane Nursing Center, Stronghurst
...Susie Goff Oaklane Nursing Center, Stronghurst
...Phyllis Shauman, Oaklane Care Center, Stronghurst
...Janet Lindo hip surgery Dec. 8th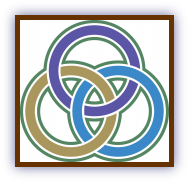 FOR YOUR INFORMATION & EDIFICATION
Here are websites you will want to visit:

www.greatriverspby.org
www.pcusa.org
www.lincolntrails.org
www.biggsville-upc.org
RECYCLING CANS -The container on the ramp is for any recyclable cans you might want to deposit there (beer cans excluded!) Mildred Anderson has made this her special Widow's Mite project. Cans can be left in the container anytime.
THESE DAYS DEVOTIONAL
---
---
Reflecting the biblical story of the widow and her mite, everyone is offered an opportunity to give to the glory of God and support of the church through small and large projects.
This project encourages the young who might make $1.75 selling lemonade on a street corner to those who are under employed and unable to give to undertake projects that generate a monetary gift that can be given to the church and provide the giver with a sense of worth and investment in the ministry and mission of the church.


LEAST COINS - In the back of the sanctuary is a large jug into which you can place your change and coins of all denominations. Proceeds at the end of the year are used for local mission projects.
Tracking Our Stewardship
Giving Last week $ 1,597.00
Total Received to Date $ 56,539.65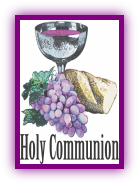 December 17th -
Rev. Carolyn Weber



2017

For articles on faith and ministry, check the web site on a myriad of topics: johnson46@simplesite
BULLETIN INFO - For any announcements that need to be included in the bulletin please contact Sara Hull at (309) 337-0585 or email at sjh_84@hotmail.com by Friday morning
OTHER QUESTIONS - All questions related to the church and programming can be directed to Clerk of Session, Marilyn Simmons
BUILDING ISSUES - For access to the church call Craig Rima at (309) 221-4222.
PER CAPITA - The Per Capita for the year of 2017 is now due at $32.00 per member. THIS IS NOT REQUIRED BUT FOR THOSE WHO WISH TO PAY, THE COST IS $32 per member. These will be sent in on June 1st. Please note the check "per Capita" and give to Liz Turley, our Treasurer.
For the Week Beginning November 19 ,2017
"THE CHURCH MOUSE"
ANGEL TREE - Call all Angels! Operation Santa is underway. This is the Christmas gift program to aid students of the West Central School District who might otherwise not have any gifts at Christmas. Individuals may take one angel or a group may take an angel. Angels will be handed out the first part of November. Anyone wishing to participate may contact Joanne Hilligoss at 209-924-1268 or Debbie Gillam at 309-337-3050. All gifts will need to be purchased and returned by November 19th. Thank you. Joanne and Debbie
Nov 16 Gloria Jones
Sunday School meets on Sunday mornings at 9:30 in the children's room.
NOVEMBER SPEAKERS
26th Rev. Travis Shafer
NOVEMBER SPEAKERS
26th Rev. Travis Shafer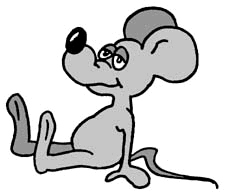 DECORATE FOR CHRISTMAS - Marilyn & Mary would like to invite EVERYONE interested in helping decorate the church for Christmas to a work party on Sunday November 26th at 4 p.m. When we are finished there will be a light meal served. So come all ages - help or supervise! We will use our "over the years" collection of decorations in whatever new ways you think of. Let us know if you night join in - Marilyn 627-2561 or 309-716-5809 or Mary at 627-2049. P.S. If you help put it up you come back after Christmas and help take it down. P.S.S. We are hoping we might be able to use the tall tree again - needs strong young bodies.
11/21/ David Brokaw
MEETINGS - There will be a congregational meeting today following worship for the election of officers. Dean Bidney will moderate the meetingThe Session will also meet immediately after the congregational meeting.